SEARCH the
Gentian Research Network
and Rutgers University:
GENTIANS
Classification (newest)
List of genera
List by tribe
Gentian characteristics
Gentianales
RESEARCH
Research projects
People, addresses
Literature, publications
Links
Add info to this site
TOPICS
Anatomy
Common names
Ecology - Natural history
GEOGRAPHY
Floras
Latin America
North America
TRIBES
Saccifolieae
_____________________

Information in other languages:
_____________________
This page is maintained
by Dr. Lena Struwe
(e-mail), and hosted by
Rutgers University, USA
updated: 01/19/11
High-resolution pictures of
Macrocarpaea apparata: 2

Please note: All images are copyrighted and you need prior permission to use them
for ANY commercial purposes. They are free to use for non-commercial, educational
and research purposes, if you cite the source. When you use them, please send a
copy of the article, video, web page, report (etc.) to Lena Struwe and Jason R. Grant (addresses).
Macrocarpaea apparata
(Ecuador: Loja, Parque Nacional Podocarpus), February 2001
Photo: J. R. Grant.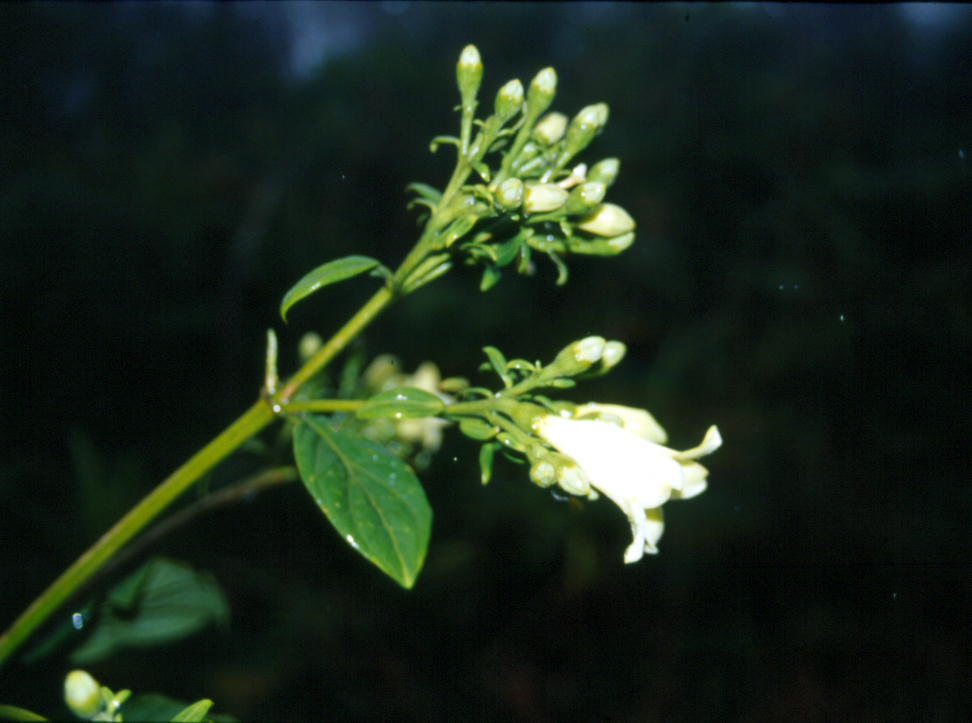 © Lena Struwe & Jason R. Grant